DEAR ASTANA RESIDENTS AND GUESTS OF THE CITY!
Please, accept my sincere congratulations on the Day of the Capital!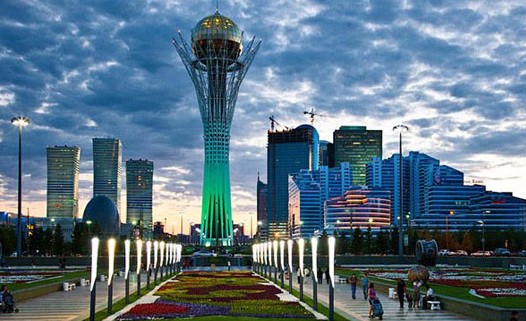 Today, Astana is a city that has become a clear role model. The impressive pace of social and economic growth of our capital is conquering the hearts of everyone.
This rapid development is caused by the personal attention of the Leader of the Nation – the Head of State, N.A. Nazarbayev, and selfless hard work of every citizen of Kazakhstan. It is no secret that our people have always distinguished the pursuit of high goals and social solidarity. That is why we now have this
Astana – ambitious and beautiful, original and promising. Let me wish prosperity, good health and happiness to all of you and your families!
Akim of Astana Adilbek Zhaksybekov