VENUE
"Alau" – a unique sports facility, which is intended to serve not only future Olympiads, but also to become a center for the development of mass sports.
N.Nazarbaev
Sport gates of the capital
"Alau" – is the gateway to the city. This is the first grand structure that sees each one, who arrives to Astana. When designing the Ice Palace "Alau" architects were inspired with the nature of Kazakhstan: spring steppe with thawed of melted snow – green elements on the facade of the building; and the first, reaching for the sun snowdrops – three yellow administrative towers.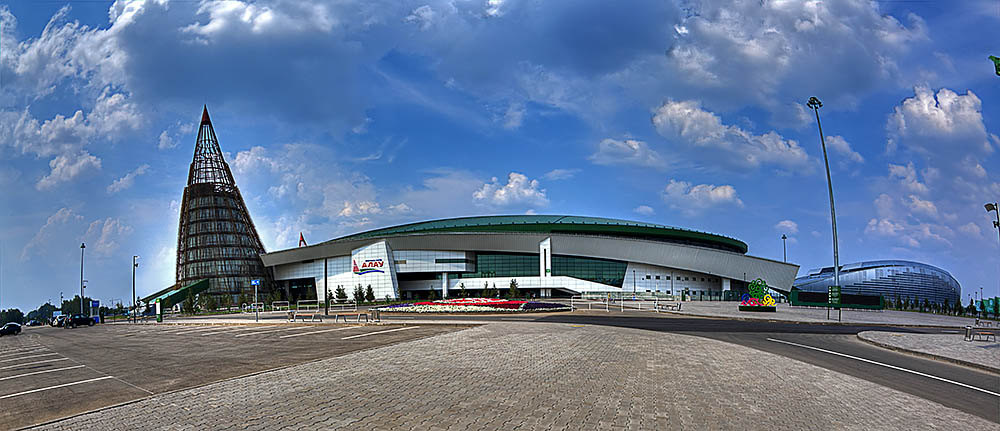 The architectural concept is reflected in the logo of the Palace, in the color which concluded three elements:
Green symbolizes renewal, youth, spring.
Blue – represents the ice arena – is the foundation of the object.
Orange, fiery color – is the name of our object.
"Alau" – means "fire" – a true companion of the nomads. Orange – the color of action, enthusiasm and freedom. Key values and symbolism of orange color is: movement, speed, rhythm and vitality.

The combination of these elements for us – source of energy. Thanks for it- symbiosis we get "flaming ice." "Alau" – is temperamental, indifferent, energetic project, which staff is always striving for new challenges, athletes – to new records.