Judo team of  Kazakhstan and bronze medalist in the Asian Games in Incheon Marian Urdabaeva told the correspondent Vesti.kz of  her matches in the tournament and the organization of competitions.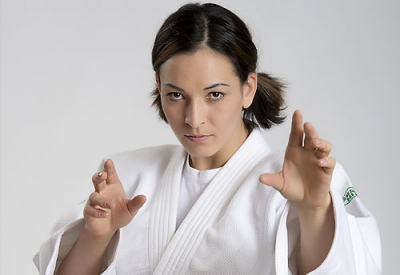 In the first fight Urdabaeva only in extra time gave way to a Chinese woman Yan Yunxiang, then hit the consolation tournament, where she  got the "bronze".
"Indeed, it was  very complex meeting with a Chinese woman and emotionally, and physically – said Urdabaeva. – But after the defeat I tried to distract, to recover and tune in to the comforting fights."
In the consolation tournament Kazakh woman defeated first representative of the Philippines Watanabe, and in the decisive battle for the "bronze" won Mongol Baldorzh. Urdabaeva last won a few months ago at the Grand Prix in Ulaanbaatar: " It was not necessary a lot of effort with Filipina. Caught her in the beginning of the meeting. With Mongol we had already met, and this meeting was more stressful than others. We already knew each other, and tuning in to the fight. I gained an advantage, and defend it was not easy. "
In addition, the athlete said that in Incheon were uncomfortable because of the unfinished village for the athletes: "Immediately on the organization of judo tournament all was well. But the village itself did not have time to complete, and because of this there is a small inconvenience, but it's the little thing. It was not the thing which worried me. "
Recall that Kazakhstan wrestlers won five medals in Incheon. "Gold" took Eldos Smetov, "silver" Maxim Rakov, and bronze winners were Marian Urdabaeva, Lenariya Mingazova and Azamat Mukanov. September 23 male and female teams of Kazakhstan will compete for medals in the team competition in judo.