Happy Birthday, Sergey!
Champion of Asia (Uzbekistan, 2012), the winner of the international tournament "World Masters" (Russia, 2013), as a part of «TAK Astana Club» winner of the first international club tournament in judo in Kazakhstan (Astana, 2013), a member of the Olympic Games in London (2012) and the World Cup in Brazil (2013). International Sport Master.
First of all, Happy Birthday! So tell us how did you come to judo?
At the end of the 90s of the last century, the most common sports were karate, taekwondo, Sambo, gymnastics. I still remember how my grandfather took me to the gym. Like other people, I was fond of those sports, and then, at the age of 10 began doing judo only. Since 7th class began to study in a boarding school in Tashkent, where I also continued my judo.
But why judo?
– At that time, the popularity of judo was gaining momentum. This sport seemed to me more spectacular, and I was attracted by the culture of clothing and equipment, and of course the fact that judo is a part of the Olympic Games.
Tell us about the most "severe" victory…
– League of Kazakhstan in 2009. Fight with Kaltaev Yerzhan, the current champion of the country. At that time, according to the rule – 5 minutes were basic time and 3 minutes – additional. We were given extra time and victory was mine, probably because I was more active.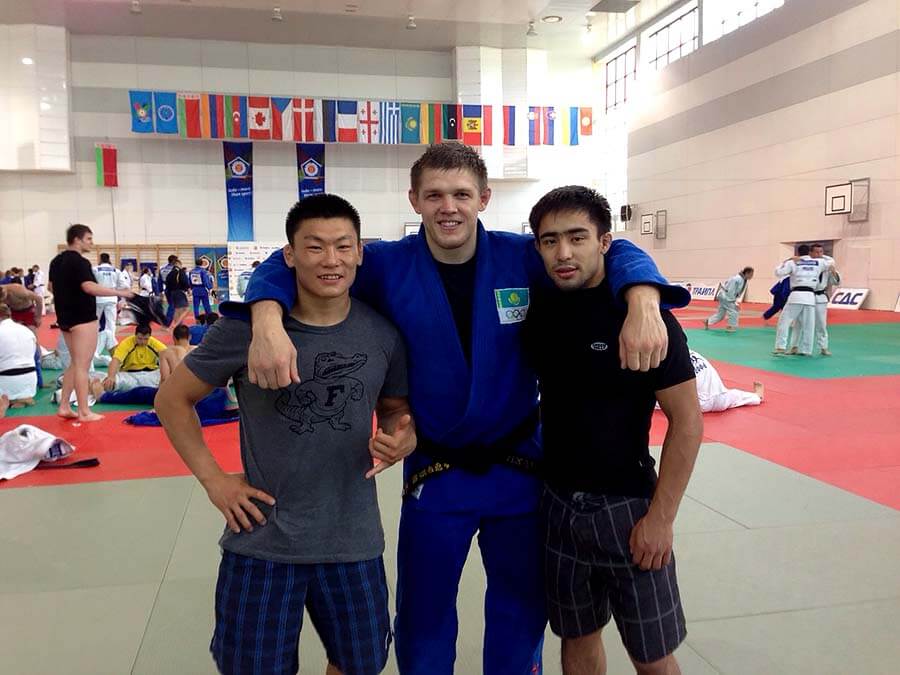 There is very experienced Japanese fighter Masasi Ebinuma, no one of our athletes could win him, so what's special about him? 
– We met with him three times, but all of these fights were unsuccessful for me. Indeed, I have to admit that he has high technique, speed, height, for me as a rival, Ebinuma is very difficult. Last time we met at the World Cup in Chelyabinsk, where I was defeated again. But there are athletes, that he can not win, but I won them.
How do you think, what countries are our main competitors in your weight?
– There is a world ranking list of countries, which stronger in a particular weight class. In my weight category, 66 kg, I can say that athletes from Mongolia, Japan. Russia, Brazil and Azerbaijan are not bad.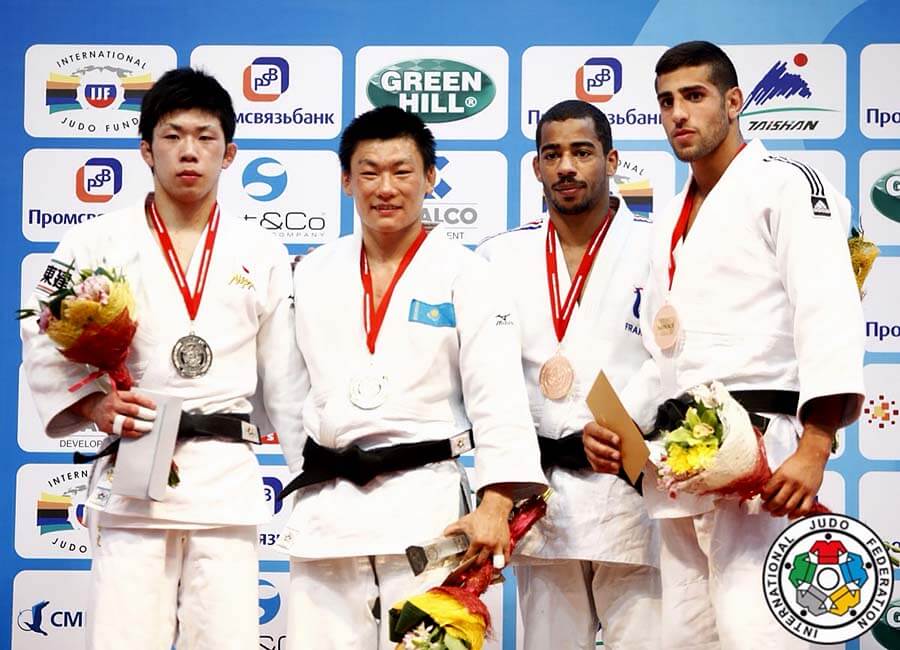 What else do you do, except playing for the national team of Kazakhstan? 
– To say the truth, run out of free time. Keep training, every month we participate in competitions. For example, at the moment we constantly keep training for the Olympics, to obtain a license, which needs a certain number of points. When I find free time, I devote it to the study of other languages or just reading.
At the World Cup in Chelyabinsk many people expected a medal from you, so how do you think, why did not you get into the top three winners?
– I think I was a bit unlucky. Previously, if the first match is carried out with a strong opponent, you continue to struggle with those who were defeated by him. But now there is no such chance any more, other rules, if not included in the 1 \ 8 final, you are no longer in "comforting fight". If an athlete from Japan would have met me in a fight, the outcome of the competition might have been different.
If you would be offered to perform another country, your decision?
– Definitely not, I was born and raised in Kazakhstan. My dream – is to raise the flag of our country at the Olympics.
Tell us about your plans for the near future?
– Firstly, to qualify for participation in the Olympic Games in 2016. Nearest launch is planned for March 2015 Completing career is not planned, we will fight till the end, while we have enough strength and health for sport.
At the national championships all athletes for each other – competitors, and what is your relationship to the national team with the other guys?
– When we go out on the mat, we are not enemies, we are rivals. But going beyond the mat, we are friends, visit each other and get on really well.
How do you feel yourself after recent surgery in Korea?
– At the moment I feel good. Recovery is going fast. I express my gratitude to Confederation of combat and strength sports, as well as the leadership of Judo Federation for their financial support. I think, I will start training soon.
Today is your birthday, how do you usually spend this day and other holidays?
– In general, birthday or other holidays, I am at the training camp. Significant events I prefer to spend with friends. Of course, this day I would like to be at home with close people, but it does not always work.
Thanks for the interview and wish you success in major competitions next year!
Hits 474