WELCOMING SPEECH FROM THE PRESIDENT OF KAZAKHSTAN JUDO FEDERATION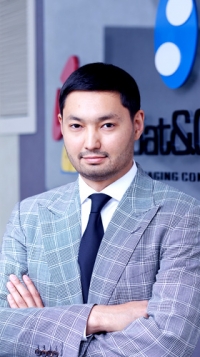 Dear guests! Dear friends, coaches, referees and athletes!
On behalf of Kazakhstan Judo Federation I would like to welcome all guests, participants and athletes to an outstanding sporting event – World Judo Championships at the capital of Kazakhstan – Astana.
Many of you have already visited our country to participate in international judo competitions, some have yet to discover our wonderful country – its interesting history, rich culture and its own way of development.
Visit to Kazakhstan will allow you to know our country, get to know the customs, traditions of Kazakh people and will provide an excellent opportunity to see everything with your own eyes.
These days we with the warm heart and caring attention meet dear, welcome guests, our friends – participants of 2015 World Championships.
I wish all participants nice and uncompromising fight! Let the strongest win!
President of Kazakhstan Judo Federation
Rakishev Kenges